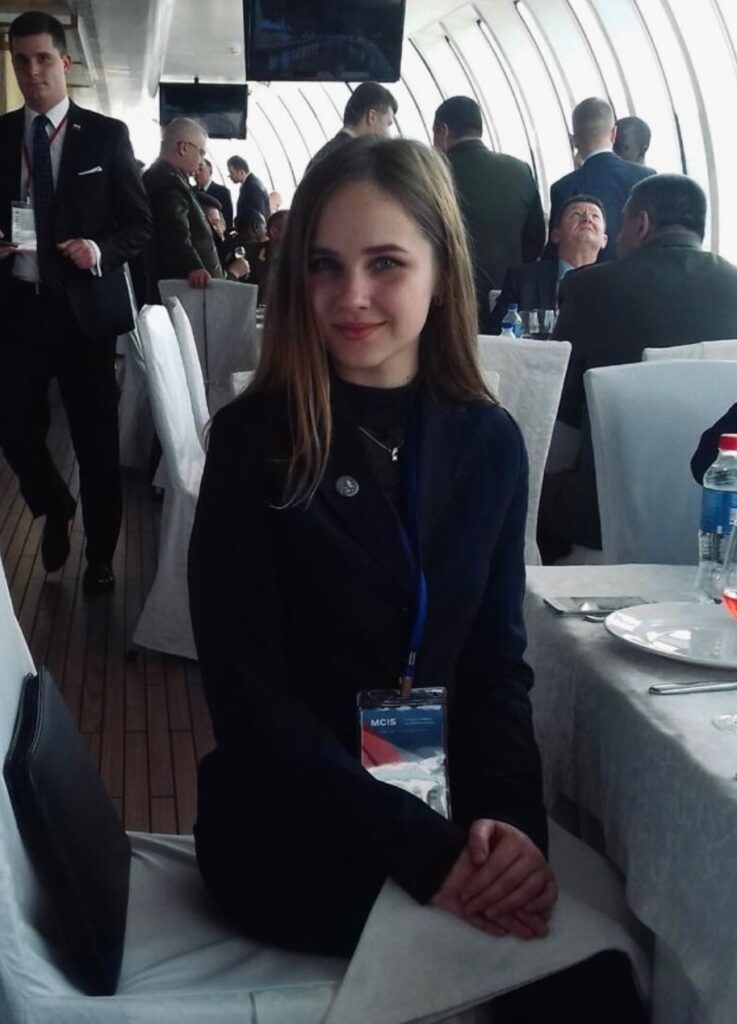 Based in St. Peterburg, Russia
Born in 1996
English: Advanced
French: Intermédiare
Native Russian speaker, responsible and highly organized interpreter/translator experienced in RU-EN/EN-RU written translation and communication. A quick learner able to absorb all the necessary information and socialize with different people on various topics. Accurate and fully aware of diversity
and multicultural issues. When cooperating with potential clients, tend to follow
a couple of personal motos making my job consistent and confident that are as follows: "Mind the deadline" and "It's dogged that does it".
EDUCATION
2014-2019 MSLU (Moscow State Linguistic University after Maurice Thorez), Department of Military Training, specialist degree (5 years)
Linguistics (translation and interpretation)
2021 additional education program "Simultaneous translation – an introduction to the profession (English)" (36 hours), MSLU, certificate
2023 translation/interpretation workshop led by translator Julia Oblomiy on the following topics: cryptocurrency/finance, SMM, cosmetology (body/face care), journalism (literary translation), promotion of brands and people in social networks, creation of content on various venues (36 hours), certificate
PROFESSIONAL EXPERIENCE
2016-2022, Moscow, St.Petersburg cooperation with the Ministry of Defense of the Russian Federationand international musical/cultural festivals and contests on a freelance basis
Subject areas military, political, business and art translation (RU-EN/EN-RU)
Duties military translation,assistance of the Russian deputy DMs and the foreign attachés, linguistic escort of the foreign delegates, museums guidance, ESL teaching, translation of briefings and plenary sessions, military and cultural exhibition guidance
2022 till now, St.Petersburg teaching English to both school and university students (freelance), translation of the documents on the following topics: economics, international politics, finance, law, cosmetology (acne tarda, skincare cosmetics)
Areas of expertise 2017-2019, July, St.Petersburg – linguistic assistance of the foreign delegates at the military parade to mark the day of the Russian Navy, providing translation and interpretation as part of a cultural guidance
2016-2019, August-September, Moscow – translation and interpretation within the framework of the international forum "Army-2017", acting as an interpreter for the foreign delegates, interpretation of briefings, plenary sessions and technical exhibitions (simulators and technical drafts)
2017-2019, June-August, Moscow – translation and interpretation within the framework of the international army games "ARMY 2017-2019"
2017, September-December, Moscow–teaching ESL (the first foreign language) to the Russian MoD servicemen
2018, April, Moscow – personal assistance of the Minister of Defense of South Africa (until 2021) Nosiviwe Mapisa- Nkakulain the framework of the "MCIS-2018"
2018, June, Sevastopol–assistance of the foreign delegations as part of the Officers' Ball-2018, cultural guidance (visiting museums)
2019, February–interpretation of the foreign teams at the international rock climbing competitions (CSKA), doping control
2021, St.Petersburg – linguistic assistance at the international musical contest "DRUM VAWE"
2021-2022 – documentary proofreading and translation in the Russian MoD behalf
2022 till now – working on a freelance basis with companies, translation of documents, ESL teaching