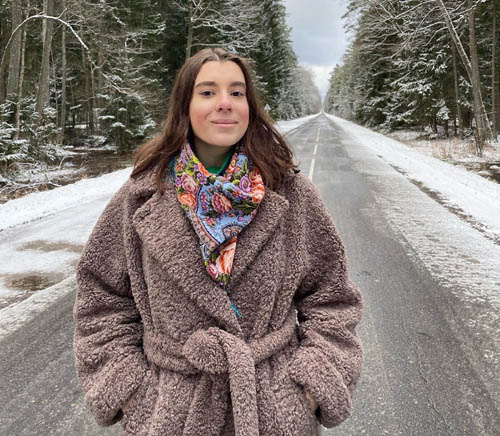 Moscow, Russia
Hello! My name is Mariia. I'm passionate about foreign languages and international communications. That's how I chose my life as well as career path and went into languages.
I hold a degree in linguistics (English and Italian languages). Likewise, I won a full-ride scholarship as an exchange student and went to the USA, Alabama state, for a year to enhance my knowledge in business administration field.
Currently, I'm working as an HR in an American real estate company and teaching advanced English for adults:)
I would like to assist you in translation for the upcoming event.
Education
2019-2024
Moscow City University
Foreign languages (English/Italian)
GPA 4.83/5.0
2021-2022
Gadsden State Community college (USA)
Business Administration, minor in HR (exchange student)
GPA 4.0/4.0
WORK EXPERIENCE
December, 2022 – June,2022
Amestates (US real estate company)
Business Development Assistant
Led recruitment process for over 25 full-time hires
Provided guidance for new hired interior/exterior designers, videographers, social net content managers
In collaboration with company's CMO designed intensive interview and training processes for 100+ interior designers, videographers, and promotion managers
Generated meeting schedules, and orchestrated special company's online events for 25+ staff
Developed and posted vacancy announcements by leveraging online to attract highly-qualified candidates and develop robust talent pool
Prepared monthly HR reports
TAC vehicles (armored vehicle company) UAE, remotely
Business Interpreter
Interacted with potential partners interested in joint advertising campaigns
Prepared materials for the presentation of the company's activities to potential clients
Interpreted between supervisors and customers (Eng-Rus)
Being the only Italian-speaking employee performed correspondence and calls with Italian customers