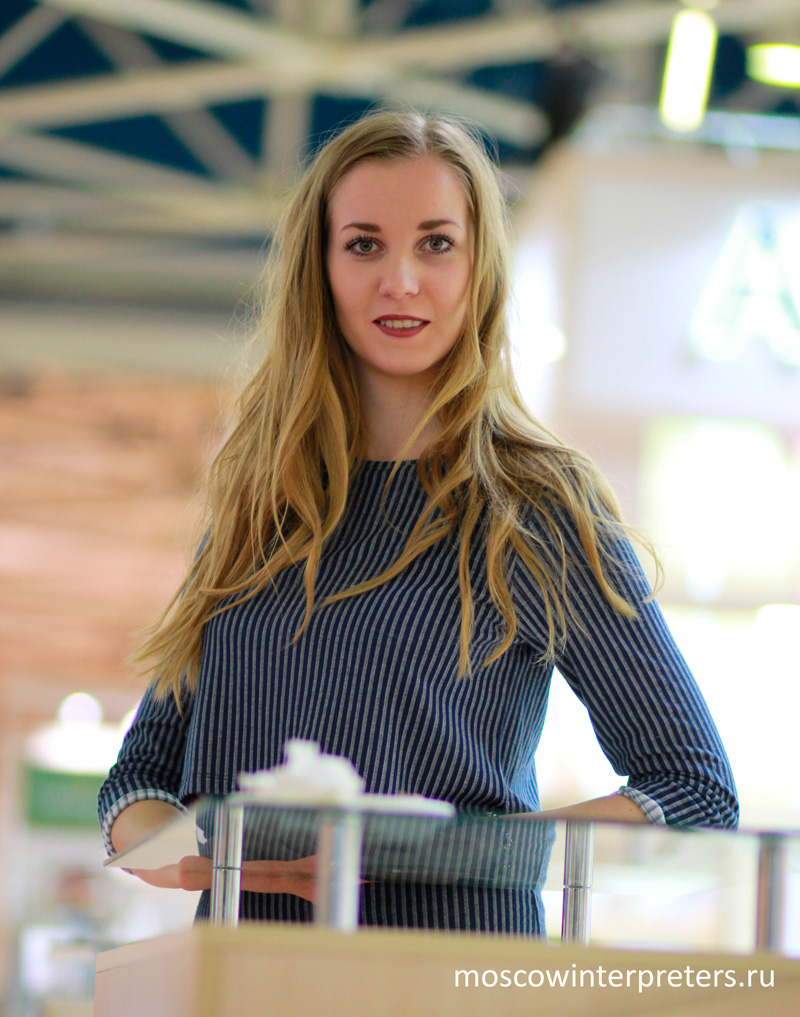 Looking for a Russian interpreter for an event, meeting, conference, presentation, company visit, negotiation or court appearance in Moscow, Russia? For every situation, we can provide an experienced, discreet and competent Russian interpreter to break down your language barrier. A Moscow interpreter who listens attentively, interprets, translates and speaks plainly, without losing sight of the tone of the original message.
We have Russian interpreters who can speak different languages, such as English, Turkish, French, German, Spanish, Italian, in a wide variety of settings. Whether that setting is face-to-face or remotely, all you have to do is tell us what you need and we'll do the rest.
If you are planning to visit Russia, it is likely that you might fall into a linguistic trouble because many Russian people don't speak and understand English. So you will have to look for someone who can help you during your stay in Russia. We are one of the most trusted local help available to you.
We provide the best Russian interpreters to help you meet your goals. We provide native escorts interpreter, court and interview Russian interpreters. We also provide simultaneous Russian interpreters and conference interpreters. Our interpreters are happy and ready to travel to remote locations to help you do what you want to do in Russia.
We have a team that can rightly cater you to any of your language needs when in Moscow and Russian interpretation needs. Our Russian interpreters boast of extensive experience and know-how as we adopt the greatest wariness in picking up the best Russian interpreters in Moscow. Besides, our interpreters are professional and dedicated with no other vocational commitments.
When you are going to Russia and you don't speak the Russian language, you can rely on us for the escort interpreting service whether you are traveling to Moscow as a tourist or whether you are meeting Russian buyers. Our pleasant and helpful interpreters are happy to make your trip more enjoyable. We are based in Moscow and have an expert team of professional certified escort Russian interpreters that you need for all your business traveling, meetings and event hosting, in order to remain independent and confident, and to make sure that all your Russian customers, potential customers and, of course, you are able to fully understand everything that goes on at all times when in Moscow or in some other Russian city.
Do let us know your Russian interpretation needs that arise in Russia. We provide you with the Russian interpreters accordingly. Having been the one and only company dedicated to providing Russian translations and interpretation services, we also take pride in being able to provide as many Russian interpreters as you demand on a single day. On top of everything, our interpretation services are professional in addition to being affordable, precise and accurate. In short, the Russian interpretation services we provide encompass the following but not limited to;
– Russian interpretation services for conference
– Consecutive Russian interpretation services
– Russian interpretation services over the telephone
– Remote interpretation services for Russian language via video, skype, telephone
– Russian interpretation services for research
– Russian interpretation services for film making
– Escort Russian interpretation services
– Legal Russian interpretation services
– Simultaneous Russian interpretation services and many more
Interpreting services play an important role in many areas such as conferences and meetings, courts of law, medical fields, media. RussianInterpreters.Ru avails professional interpreting services in Russian cities at competitive prices. We offer high quality interpreting services into and from the Russian language in Moscow as well as in other major Russian cities. RussianInterpreters.Ru Interpreting Services are characterized by accuracy, professionalism and confidentiality for purposes of effective communication. Other cities with our Interpreting Services include Krasnodar, Nizhny Novgorod, Ryazan, Sochi, to mention a few.
We offer both consecutive and simultaneous interpretation services in Moscow so that you can host business or any other meetings involving people from different parts of the world without any problems. This will help people from different parts of the world to express themselves better in their native language to different people which will, in turn, benefit all the parties involved by getting new and innovative ideas. You can also get an online quotation if you want for simultaneous or consecutive interpreting services.
Everyone knows how important it is to hire the right person for a business meeting. If a person is not good at his or her job, it can cost more than just money. It can cost business relationships and contracts if not done right. That is why we provide some of the best interpretation services in Moscow, Russia. We understand what it takes to get people to do business with each other, so trust us when it comes time for your next meeting that needs an interpreter in Moscow.
Our Russian interpreters stand out thanks to their unflappability and ability to improvise. Whether delivering a simultaneous translation during a conference or demonstrating business awareness during consecutive interpreting, our Russian interpreters will convey your message with pinpoint accuracy and in the necessary tone.
Business Interpreting in Moscow, Russia
We provide business interpreting services to accompany you during your professional trip to Russia. You are coming to Moscow for a business trip or a commercial negotiations? You are an individual or a company intending to meet its customer, supplier or partner and to make a business visit to Moscow? You intend to develop your network in order to increase your business activity in Russia? We will accompany you during your missions and we translate your mutual communications to make your interests privileged and respected.
Are you planning to participate in a fair or an exhibition in Moscow with the aim of presenting your products and services, you'd like to establish business contacts and find new customers and suppliers? We will be at your side to assist you to present your products and services during your visit and also at your stand during the fair in Moscow. In order to allow us to prepare ourselves and provide you the best service, thanks for giving us a description about your activity and your event.
Medical Interpreting in Moscow, Russia
We provide medical interpreting services in Moscow for individual customers and companies. Our team is at your disposal to accompany you and to translate your communications with Russian physicians, technicians and hospital staff in Moscow. We will be at your side to accompany you during your medical consultation and all through the operation. In order to allow us to prepare ourselves and provide you the best service, thanks for giving us a description about your medical consultation.
When traveling to Russia for leisure or business, it is common to have a local Russian interpreter to help you to get around and make the most out of local attractions. Even the most intense business trips will likely have a few hours dedicated to sightseeing, shopping or a quick stroll through the city. We have years of experience of hosting assistance and interpreting for business events and private travels. We know that sometimes the most important decisions are made quickly, and we are ready to adopt and assist you as and when such decisions need to be made. From travel arrangements and schedules to business meetings interpreting – we've got you covered!