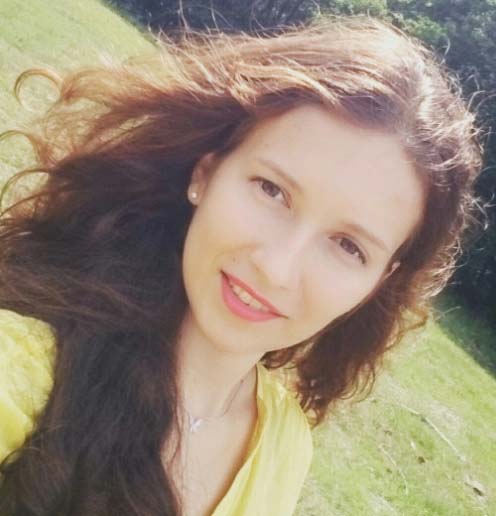 Reside in Moscow, Russia
Professional interpreter with a legal degree and unrivalled experience in project management
Married
Languages: Russian (mother tongue), English (fluent), French (fluent), Spanish (basic)
WORK EXPERIENCE
Freelance interpreter (English/French – Russian)

Interpreting at various international events: conferences, round tables, seminars, meetings, etc. (06/2021-now)
Latest projects:
Meeting of the SCO prosecutors on online security of minors (simultaneous, English);
Meeting of the standing committee of the Parliamentarians of the Arctic Council (simultaneous, English);
Meeting between President V.Putin and heads of international delegations at the 300 anniversary of the Russian Prosecution Service (simultaneous, English – Russian);
Meeting between the Prosecutor General I. Krasnov and prosecutors general of foreign countries (simultaneous, English-Russian);
Meeting between the Governor of Tver Region I. Rudenya and representatives of foreign agricultural business and investors (simultaneous, French – Russian);
Round table organized by the Council of Bars and Law Societies of Europe (CCBE) for the European Lawyer's Day 2021 (simultaneous, French/English – Russian).
International affairs manager, interpreter
Cooperl Rus (Subsidiary company of Cooperl France) – 01/2018 – 01/2022
Communication and coordination of activities during implementation of French innovative technologies in Russian farms;
Carrying out the full range of duties to prepare the company for participation in agricultural exhibitions, seminars and fairs;
Simultaneous and consecutive interpreting at business meetings;
Carrying out all activities to issue the company's corporate magazine.
Project manager
Rostech – Mobile solutions, Soloten 04/2017-10/2017
Coordination of project on the creation of LPWAN Network in Russia;
Business consulting and implementation of CRM systems;
Technical translation and consecutive interpreting.
Communications specialist
Lukoil-Inform (Subsidiary of Lukoil) 12/2016 – 04/2017
Drawing up communication strategy for one of Lukoil subsidiaries;
Drafting of media plans and regular publications on the company's website (corporate blog);
Writing press releases about company's activity;
Consecutive interpreting during negotiations between the company's CEO and foreign partners.
International relations officer
Ecole Supérieure de Commerce de Pau (ESC Pau)
10/2015 -09/2016
Full cycle of duties on the enrollment and integration of International students in the School of Commerce in Pau
Preparation and participation in Education fairs and exhibitions in France;
Negotiating contracts with prospective partner universities (mostly from Asian and African countries);
Drafting and translation of contracts and other legal documents (French-English);
Participation in the creation of a new commercial strategy for the ESC Pau;
Resolving complex and conflict situations with French authorities, Campus France and students' parents;
Organization of events for integration of international students in France.
EDUCATION
10/2020 – 06/2021
Moscow State Institute of international Affairs (University)
Interpreting for international organizations (English-Russian)
06/2016 – 10/2016
Université de Pau et des Pays de l'Adour
Master of Arts, Languages, Humanities and Civilizations
Specialization – Translation and Interpretation
English/Russian – French
09/2009 – 06/2015
Moscow State Linguistic University
Specialist in law (lawyer)
International lawyer with knowledge of French and English